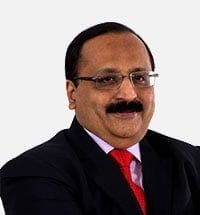 Ophthalmologist Oculoplasty Specialist, Senior Consultant FRCS, MD, MBBS, Chennai, India Works at Gleneagles Global Hospital, Chennai 25 years of experience
Dr. E. Ravindra Mohan is an Opthalmologist of great repute, with experience of more than 25 years.
He is skilled in carrying out Minimally Invasive Lachrymal and Orbital Surgery, Cosmetic Eyelid Surgery especially Ptosis Surgery, and Orbital Tumors Surgery.
He is the recipient of several awards, which includes Young Scientists' International Travel Award and Best Paper Award for paper titled "Balloon Dacryoplasty in the Management of Congenital Naso- Lachrymal Duct block".
He takes a keen interest in teaching and was honoured with the post of Visiting Professor at Sri Ramachandra Medical College and Research Institute, a Deemed University in Chennai.
He is an invited paper discussant for the Annual Conference of the All India Ophthalmological Society.
He was an International Judge for the Singapore National Healthcare Group Eye Institute-Pfizer Research Prizes Awards for the years 2008 and 2009.
Moreover, he is closely associated with the activities of the Royal College of Surgeons of Edinburgh in India.