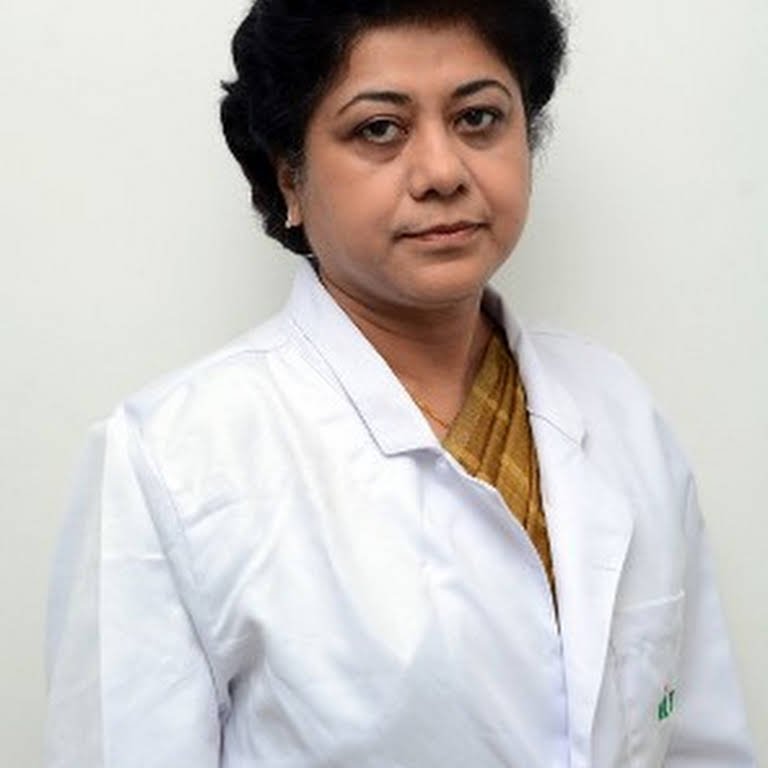 Gynaecologist and Obstetrician Consultant Fellowship, MD, DGO, MBBS, Kolkata, India Works at Ruby General Hospital, Kolkata 28 years of experience
Dr. Dhruba Roy is among the foremost Gynaecologists & Obstetricians in Kolkata with a vast experience of +28 years.
She has several professional associations with medical societies such as, Indian Medical Association, the Federation of Obstetrics and Gynaecological Societies of India, Endomtriosis Society Of India and the Society Of Gynecological Endoscopists of India. She is a life member of the latter two societies.
Dr. Roy completed her MBBS in 1987, and then did her DGO in 1993 from Kolkata University, and MD in the same year too. She also has done a fellowship from the International College of Surgeons, USA.
She is reputed for performing open and laparoscopic gynaecological surgeries, all possible obstetric & gynaecological emergencies, high-risk pregnancies, fetal medicine, recuurent miscarriage, urogynaecology, menopausal & geriatric gynaecology, PCOS/PCOD, hysterectomy, mymomectomy and family planning and full-contraceptive services among a few others.
Dr. Roy is extremely active and regularly attends conferences ,CMEs, presents papers and public awareness programmes through various media platforms.