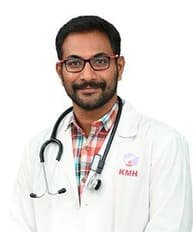 Orthopaedic and Joint Replacement Surgeon Chief MBBS, Diploma, MS, Chennai, India Works at Dr. Kamakshi Memorial Hospital, Chennai 20 years of experience
Dr. Deepak Kumar K.S is a well-known Orthopaedic & Joint Replacement Surgeon having 20 years of experience.
His areas of specialization are Functional Orthopedics and Joint Pain Treatment.
He completed MBBS from Kilpauk Medical College, Chennai in 2003, Diploma in Orthopaedics from Madras Medical College, Chennai in 2006, and MS in Orthopaedics from Sree Balaji Medical College and Hospital, Chennai in 2013.
He received the Best Doctor Award from Tamil Nadu Medical University.
He is an active member of the Indian Medical Association.