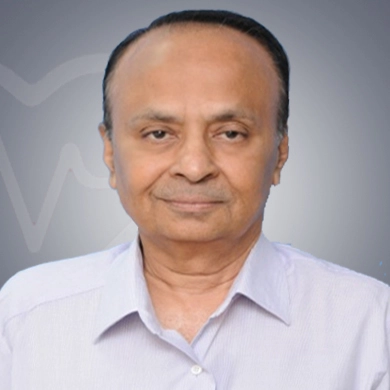 Interventional Cardiologist Senior Consultant DM, Chennai, India Works at Apollo Spectra Hospital, Chennai 30 years of experience
Dr. D Vaidhyanathan is one of the leading cardiologists in India with 30+ experience.
He is an active member of the Cardiological Society of India (CSI).
He has a keen interest in Coronary Artery Disease System HT and his expertise lies in treating Mitral Valve Repair, Permanent Pacemaker, Angioplasty, Catheter Ablation, Balloon Mitral Valvotomy, Arrhythmia Treatments, Transesophageal Echocardiogram, and Implantable Cardioverter Defibrillator.
Dr. D Vaidhyanathan has won the 'Life-Time Achievement' Award by the Dr. M.G.R. Medical University.
He has written approximately 40 National publications and 90 International Journals Papers in his extensive career.