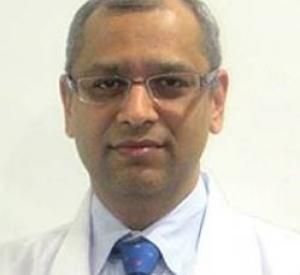 Orthopaedic and Joint Replacement Surgeon Arthoscopy and Sports Medicine, Hip Surgery, Knee Surgery, Shoulder Surgery Director MBBS, MS, New Delhi, India Works at Max Super Speciality hospital, Shalimar Bagh, New Delhi 27 years of experience
Dr. Ashish Jain has more than 27 years of experience as an Orthopaedic and joint replacement surgeon.
His specialities are Complex Total Knee Replacement, Hip & Shoulder Replacement and Joint Reconstruction & Trauma.
He is a member of the Indian Arthroplasty Association and the Indian Society of Hip & Knee Surgeons.
Dr. Ashish Jain has completed his MBBS and MS from the Kasturba Medical College, Manipal, Karnataka.
Dr. Ashish Jain is well-versed in English and Hindi.