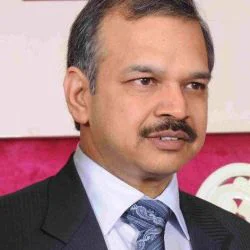 Surgical Oncologist Director MS, MBBS, Ghaziabad, India Works at Max Super Speciality Hospital, Patparganj, New Delhi | Max Super Speciality Hospital, Vaishali 33 years of experience
Dr. Arun Kumar Goel is an eminent Surgical Oncologist, practicing successfully for more than 33 years.
He is adept in carrying out surgeries for abdominal malignancies, Breast cancer, Head and Neck malignancies, Oncoplastic Breast Surgery, oesophageal cancer and minimally invasive surgery for abdominal and thoracic malignancies.
He also performs Robotic Surgery for Cancer and Hyperthermic Intraperitoneal Chemotherapy.
He is known as one of the leading Surgical Oncologist in Northern India since 1997.
He is a member of several prestigious associations that are: European Society of Surgical Oncology (ESSO), Indian Association of Surgical Oncology (IASO), American Society of Clinical Oncology (ASCO) and many more.
He was the Founder member and Executive member of Oncology Forum, Delhi NCR.