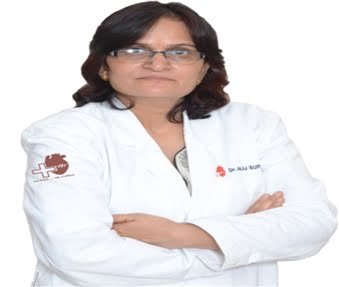 Gynaecologist and Obstetrician Senior Consultant MBBS, Diploma, MS, Noida, India Works at Metro Hospital and Heart Institute, Noida Sector 12 20 years of experience
Dr. Anju Suryapani is an Obstetrician and Gynecologist having more than 20 years of expertise.
Services provided by her includes Infertility, High Risk Pregnancies, Laparoscopic Surgeries like TLH, LAVH, Ovarian Cystectomy, Colposcopy, Hysteroscopic Surgeries, IUI, IVF, etc.
She has pursued MBBS from S N Medical College, Jodhpur.
She did MS (Obs.) from SMS Medical College, Jaipur, 1999.
She completed Diploma in Gynecology and Obstetrics, RNT Medical College, Udaipur, 1996. 
She holds various fellowships.
Dr. Anju Suryapani is fluent in English, and Hindi.