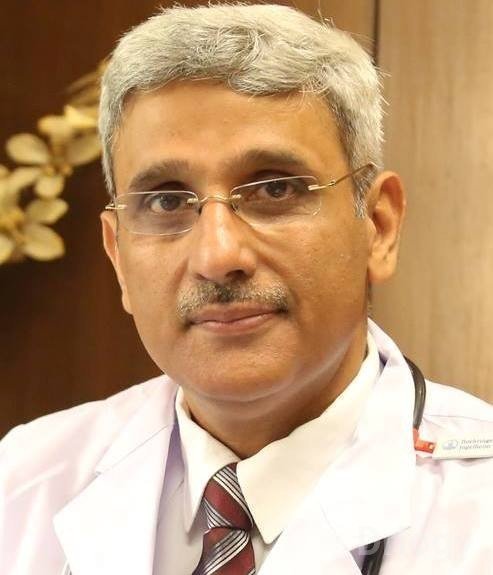 Interventional Cardiologist Director DM, MD, MBBS, New Delhi, India Works at Sarvodaya Hospital, Faridabad 26 years of experience
Dr. Anil Dhall is a renowned cardiologist with 26+ years of experience.
He has been honored with many awards including Chikitsa Ratan Award 2010, Chief of Army Staff Commendation Card 2006, Presidential Award of SENA MEDAL for Distinguished Service to the Armed Forces 2005, General Officer Commanding in Chief (Southern Command) Commendation Card 2000 and General Officer Commanding in Chief (Northern Command) Commendation Card 1985.
He has also won awards for his publications including Challenging Cases Award TCT 2008, Challenging Cases Award TCT 2006, Best case TCT Asia Pacific 2004 and Dr Chopra K L Award 1997.
He has organized and conducted more than 200 Free Cardiac Camps in India and abroad. Nearly 10000 ECGs, 100 Echos and 500 ABI tests were performed in these camps.
Dr. Dhall has delivered TV talks, public lectures, press releases, FM radio shows and organized other programs for awareness of heart diseases.
He started Acute Stroke Intervention program in Artemis Hospital, Gurgaon. Additionally, he developed Complex coronary Interventions, Endovascular Interventions and organized a 24/7 responsive Acute MI Primary Angioplasty program.