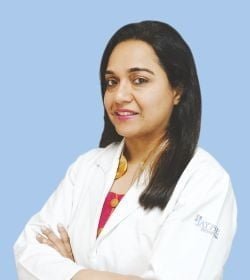 IVF Specialist Consultant MBBS, MD, Noida, India Works at Jaypee Hospital, Noida 12 years of experience
Dr. Amreen Singh is a renowned IVF Specialist with experience of nearly 12 years.
She has expertise over the treatment of Laparoscopy, IVI, Recurrent Pregnancy Loss, Male Infertility, and Recurrent Implantation Failure.
She has a membership association with ISAR and IFS.
Dr. Singh has done ISAR-ASPIRE Fellowship in reproductive medicine.