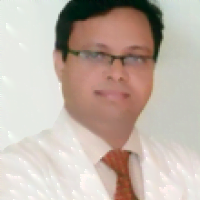 Neurologist Senior Consultant MBBS, MD, DM, Noida, India 16 years of experience
Dr. Amit Shrivastava is a neurologist with 16+ years of experience.
He has experience in acute stroke management, post stroke rehabilitation, blephorospasm, movement disorders, multiple sclerosis and post stroke spasticity.
He has presented many papers at national neurology conferences and delivered guest lectures at several medical meetings.
Dr. Shrivastava is a member of the Neurological Society of India and Indian Academy of Neurology.
He completed MBBS and MD in Internal Medicine from Mahatma Gandhi Memorial Medical College, Indore and DM in Neurology from Christian Medical College, Vellore.