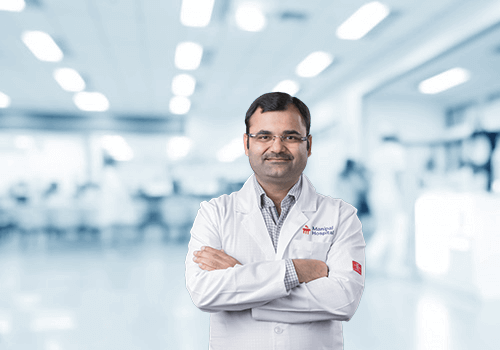 ENT Surgeon Consultant MS, MBBS, Bangalore, India Works at Manipal hospitals Life's On, Whitefield 18 years of experience
Dr. Alok Banka is an experienced ENT specialist with over 18 years of expertise.
He specializes in micro-ear surgery, endoscopic sinus surgery, cosmetic nasal and micro laryngeal surgery.
Dr. Banka can provide competent advice and treatment for all ENT problems and is involved in disseminating knowledge about remedies to common ENT disorders.
Following his MS in ENT from one of India's most prestigious colleges (IPGMER, Kolkata), Dr. Alok refined his knowledge and surgical skills as a senior resident in Delhi for three years in both government and corporate hospitals such as Baba Sahib Ambedkar Hospital, St. Stephen's Hospital, and UCMS & GTB Hospital.
He also worked as a research associate on the cochlear implant project at the All India Institute of Medical Sciences in New Delhi, under the supervision of Professor R. C. Deka.
• Dr. Alok Banka attends conferences and workshops on a regular basis, and has attended a variety of national and international courses such as endoscopic sinus surgery, rhinoplasty, head and neck oncology, cadaver dissection in micro ear surgery, middle ear reconstruction, sial endoscopy, balloon sinuplasty, and others, all of which have helped him advance his expertise as a specialist ENT surgeon.
He is actively involved in the development of innovative technologies and medicines that give ground-breaking treatment in his primary area of expertise.
He can communicate in languages like English, Hindi, Kannada, and Bengali.