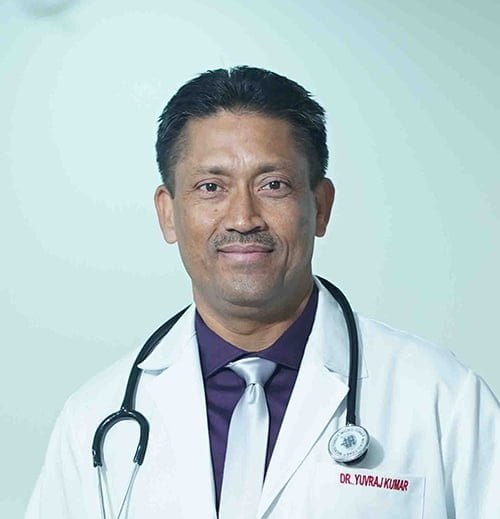 Orthopaedic and Joint Replacement Surgeon
Dr. Yuvraj Kumar is an Orthopaedist and Joint Replacement surgeon of repute, practicing successfully for more than 19 years.
He offers treatment for problems related to the musculoskeletal system that includes the disorders of the bones, joints, muscles, ligaments, tendons, and nerves.
In the last 10 years, he has performed more than 7000 surgeries.
He is renowned in New Delhi-NCR in performing patient Specific Instrumentation (PSI) with True match TKR, Delta Motion Total Hip Replacement, and Total Elbow Arthroplasty.