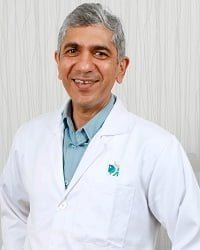 Orthopaedic and Joint Replacement Surgeon
Dr. Yatinder Kharbanda is an Orthopaedist and Joint Replacement Surgeon of high acclaim with experience of over 32 years.
He is proficient in performing Knee Replacement surgeries, Hip Replacement Surgeries, Trauma surgeries, Arthroscopy, Spine Surgery, Sports Injury surgeries, Hand and Elbow Surgery and Foot and Ankle Surgery, etc.
He is an instructor of the Primary Trauma Course and conducted over 12 such courses across the country.
Dr. Yatinder is the recipient of numerous awards.