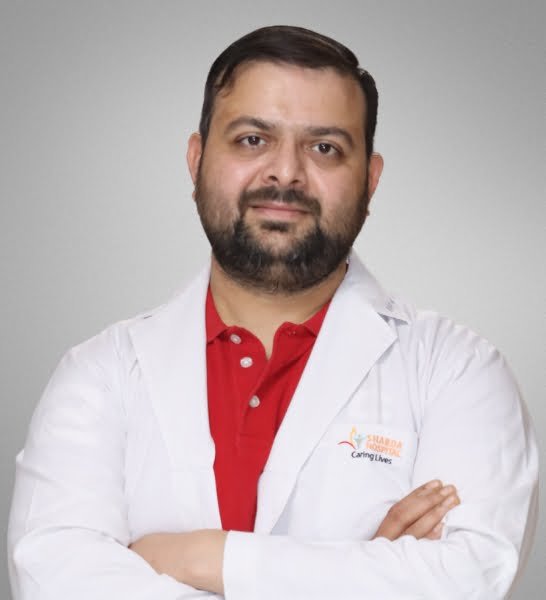 Urologist and Renal Transplant Specialist HOD MBBS, MS, MCh, Noida, India Works at Sharda Hospital, Greater Noida 18 years of experience
Dr. Vijay Sharma is a well-known Urologist and Renal Transplant specialist practicing successfully for more than 18 years.
His area of specialization covers kidney ailments and renal transplantation.
He is the recipient of several awards that are: Best Achievement Award (Gold Medal) from Mr. Akhilesh Yadav Chief Minister of Uttar Pradesh, Governor Medal for Highest Marks in General Surgery in University (Dr. B.L. Joshi Governor of Uttar Pradesh), MS (General Surgery Gold Medal), MBBS (Gold Medal Pathology, Surgery)
He is a member of numerous prestigious associations such as: USI and NZUSI.
He takes a keen interest in research and has nearly 10 or more publications to his credit in different National and International journals.