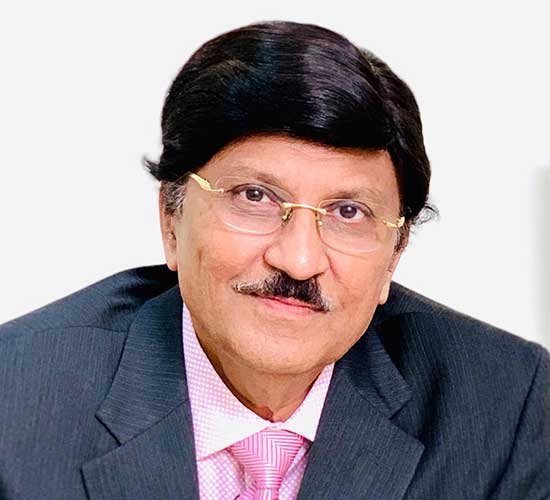 Interventional Cardiologist Senior Consultant MBBS, MD, Fellowship, Mumbai, India Works at S. L. Raheja Hospital, Mumbai 40 years of experience
Dr. V T Shah is one of the most experienced Interventional Cardiologists with 40+ years in the field.
He is a member of a variety of prestigious organizations such as the Cardiological Society of India, Association of Physicians of India, National Society for Prevention of Heart Disease & Rehabilitation, 'D' Ward Medical Association, Mahim Dharavi Medical Association, Chembur Indian Medical Association, Dadar Medicos Brotherhood, and many more.
He has also been the Secretary of IMA Academy of Medical Speciality, Mumbai (2000-2006), Chairman of IMA Academy of Medical Speciality, Mumbai (2006-2007), President of National Society of Prevention of Heart Diseases (2008-2010), Executive Committee Member of Cardiological Society of India (2005-2007), etc.
He is the First Cardiologist in the world to present study on 'stent' like 'PTCA' in Restenosis lesions at the March 97, American College of Cardiology meeting.
He has several Fellowships in Interventional Cardiology and Intra-Vascular Ultrasound and IC Doppler. The University of Essen, Germany, Fellow of the Cardiological Society of India (FCSI), Kolkata, Fellow of the College of the Asian Pacific Society of Cardiology, Singapore, and Fellow of the Society for Cardiac Angiography and Interventions, (FSCAI), USA.
He has conducted many Healthy Heart camps, exhibitions and regularly gives awareness lectures to the public.
Dr. Shah also conducts & delivers lectures & updates in Cardiology at various forums in CME, Annual Conference of General Physicians & General Practitioners.
He has had a vast number of his research articles and papers published in peer-reviewed journals in India and abroad.