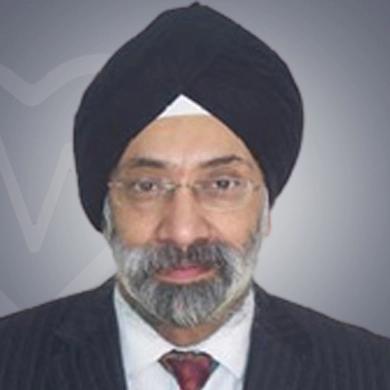 Neurosurgeon Chairman DNB, MCh, MBBS, Gurgaon, India Works at Medanta - The Medicity, Gurgaon 30 years of experience
Dr. V. P. Singh is a neurosurgeon with experience of 30+ years.
He has received Prize for best student in Anatomy, MBBS; second position in Delhi University, B.Sc.; Best paper award at the 4th Annual Indian Epilepsy Association Conference; Best paper award at the 7th Annual Indian Epilepsy Association Conference and Diploma of merit for an excellent poster at 3rd Asian Conference of Neurological Surgeons Nagoya.
He specializes in Radiosurgery, epilepsy surgery, cerebrovascular surgery, Parikson's Disease and brain tumor surgery.
He is credited with starting Gama Knife Unit and epilepsy surgery program at AIIMS, New Delhi.
He has operated over 400 intracranial aneurysm cases.
He has published more than 70 scientific papers and chapters in books and has been invited speaker at several national and international conferences.
He is a member of Journal of Pediatric Neurosurgery, Neurological Society of India, Secretary of Indian Society of Cerebrovascular Surgery, President of Indian Society for Stereotactic and Functional Neurosurgery and Executive Committee of Indian Society of Pediatric Neurosurgery.