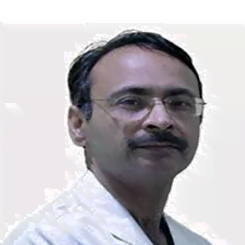 Pediatric Cardiologist Senior Consultant MBBS, MD, 15 years of experience, New Delhi, India
Dr. Sushil Azad is a renowned Pediatric Cardiologist and Congenital Heart Disease Surgeon with 15+ years of experience. 
Has presented various papers in famous workshops and has won awards for same.
He has won various awards, including Best Paper Award in Asia Pacific Congenital and structural heart symposium in 2012.
Specializes in the field of Paediatric Cardiology and Congenital Heart Disease.
Dr. Azad is a member of Medical Council of India (MCI), Pediatric Cardiac Society of India and Indian Academy of Pediatrics.