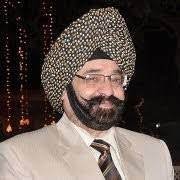 Dr. Surinder Singh Gulati
Gynaecologist and Obstetrician Infertility Specialist Professor MD, MBBS, Greater Noida, India Works at Sharda Hospital, Greater Noida 35 years of experience
Dr Surinder Singh Gulati has 35 years of experience in the field of Obstetrics and Gynaecology at different hospitals in the Army.
His areas of interest are Infertility, Induction of labour, Uterovaginal prolapse, and Antioxidants in human reproduction.
Dr Gulati also has teaching experience of 14 years imparting knowledge to undergraduates and postgraduates in Medical and Nursing colleges.
He completed his MBBS and MD (Obs & Gyn)  from the Armed Forces Medical College (AFMC), Pune. He received the DGAFMS Silver Medal for standing first in the advanced course (Obs & Gyn) in AFMC, Pune.
He regularly attends CMEs and Obs & Gyn Conferences to keep himself abreast in the field.
He has 3 publications to his credit.
Dr Gulati speaks English and Hindi.