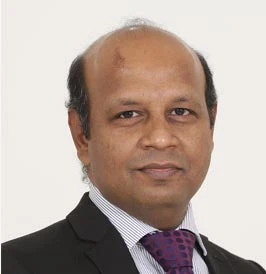 Urologist Urologist and Andrologist Senior Consultant FRCS, MD, MRCS, MS, MBBS, Chennai, India Works at Dr. Rela Institute and Medical Centre, Chennai 18 years of experience
Dr. Suresh Radhakrishnan is a renowned Urologist, based in Chennai having extensive experience of 18+ years.
His expertise lies in Prostate cancer diagnosis and treatment including transrectal prostate biopsy, Open Radical, and Laparoscopic Radical Prostatectomy, Radical Cystectomy, Stone disease of the urinary tract, Minimally Invasive Surgical Treatments like laparoscopic nephrectomy and laparoscopic pyeloplasty, Rigid and Flexible Uretero-renoscopy and laser treatment of renal and ureteric stones, Bipolar TURP (TURIS), Laser Prostatectomy, Urethral stricture etc.
Dr. Suresh is a member of the European Association of Urology, The Royal College of Surgeons of Edinburgh (RCSED), British Association of Urological Surgeons, and the Indian Medical Association.
Under his credit, there are numerous national and international publications and he is actively invited as a guest speaker in scientific meetings, CME's, worldwide conferences to talk about Laser Prostatectomy.