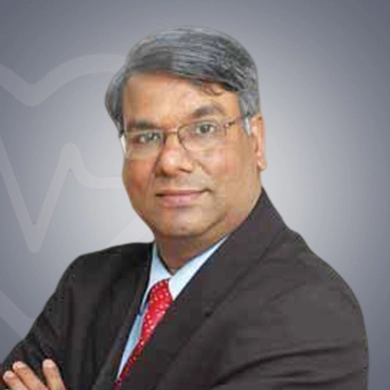 Medical Oncologist Director Fellowship, Fellowship, DM, MD, MBBS, New Delhi, India Works at Venkateshwar Hospital, New Delhi 27 years of experience
Dr. Sunil Kumar Gupta is Hemato-Medical Oncologist with 27+ years of experience.
He has won Best Medical Oncologist award by Medgate; Best Poster Award in Thailand and Excellence award by Eli Lily and Company.
He has expertise in treating all stages of Solid Tumors and Hematological Malignancies, performing Autologous and Allogenic Bone Marrow Transplant, high dose Chemotherapy with growth factor support and regional Chemotherapy.
Dr. Gupta has participated in various National and International Conferences as a Speaker, Chairperson, Panelist and Moderator.
He is faculty of National Board of Medical Oncology Super-specialty course.