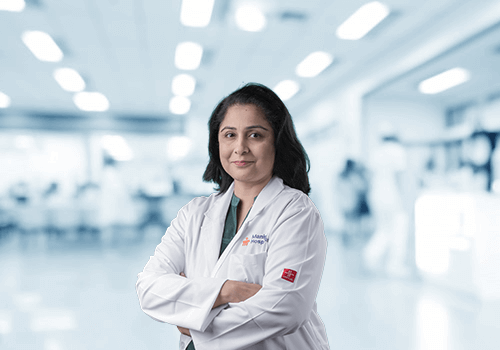 Gynaecologist and Obstetrician Infertility Specialist, IVF Specialist, 24 years of experience
Dr. Sreeja Rani is a well-known obstetrics and gynaecology specialist in Bangalore with 24 years of experience.
Dr. Sreeja Rani V.R offers services such as IVF (In Vitro Fertilization) or IUI (Intrauterine Insemination) and other Artificial Reproductive Techniques (ARTS), Maternity related services such as Ante-Natal Care (ANC), Normal Delivery or C-Section or High-Risk Pregnancy Care, Periods related issues such as PCOD or PCOS, PMS, No periods or irregular periods and Uterus related problems such as fibroids, Polyps, Ovarian cysts removal.
She received her medical degree from Triangulum Medical College and her postgraduate training in gynaecology from Madras Medical College in Chennai.