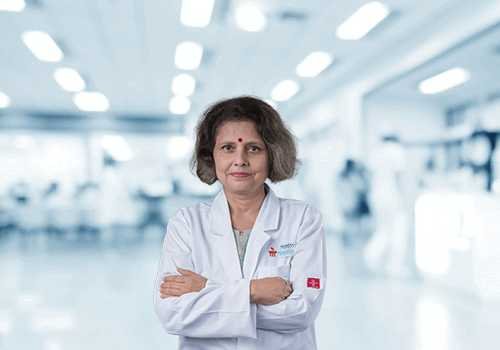 Pediatric Cardiologist HOD MBBS, MD, DNB, 33 years of experience, Delhi, India
Dr. Smita Mishra is one of the leading Paediatrics Cardiologists with 33+ years of experience
Represented as convener of 1st National consensus meet on Rheumatic Fever and Rheumatic Heart Diseases in children in 2007.
Specializes in Interventional Pediatric Cardiology, and Noninvasive Pediatric Cardiology.
Expertise in treating and managing Atrial Septal Defects, Congenital Valve Problems, Arrhythmias, Congenital Heart Disease, Kawasakis disease etc.
Member of renowned organisation Indian Academy of Paediatrics.