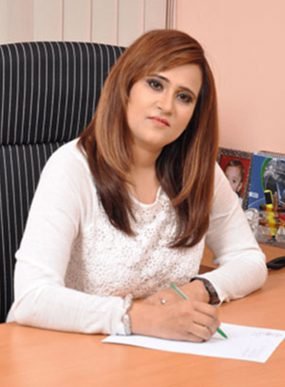 MBBS, MD - Obstetrics & Gynaecology, DNB - Obstetrics & Gynecology Gynecologist, Obstetrician, Infertility Specialist 18 Years Experience Overall
Dr. Shivani Sachdev Gour is the founder and director of SCI Healthcare and Multispecialty Centre and consultant fertility specialist.
Dr. Shivani Sachdev Gour has practiced as an obstetrician and gynaecologist, and infertility specialist for the past ten years. 
She has completed her medical and obstetrical qualifications in Mumbai in 2000 and was involved with treating the first cases of legal surrogacy in India.
Dr. Shivani Sachdev Gour spent four years in the United Kingdom as an IVF clinical research fellow at the prestigious Hammersmith Hospital, and practiced as a gynecologist and obstetrician at Royal Infirmary of Edinburgh.
She gained membership of the Royal College of Obstetricians and Gynaecologists (UK) in May, 2005. In 2007 Dr. Shivani Sachdev Gour returned to Delhi to consult as an IVF specialist with Delhi's premier infertility treatment centres.