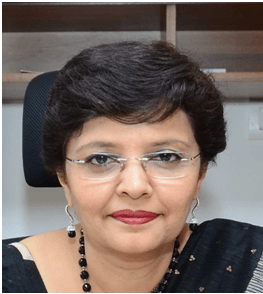 Neurologist Consultant MD, DM, MBBS, Mumbai, India Works at Global Hospitals, Mumbai 20 years of experience
Dr Sangeeta Ravat is among the premier Neurologists and Epileptologists in India. Her experience in dealing with management of Epilepsy spans to over two decades. 
Dr Ravat performs epilepsy treatment with medications as well as through surgical means
Along with her skilled team, she has completed the maximum number of epilepsy surgeries in the western part of India. She and her colleaagues have have great expertise in dealing with epilepsy along with the negative impacts it has on the lifestyle of affected patients. 
Dr S Ravat and her team are part of the leading edge for high-end epilepsy surgeries and electro-corticography guided surgeries in Mumbai.
Anuallly, she performs over 400 to 500 long term video EEGs and 300 to 400 short term video EEGs on five VEEG machines.
She received training in the Royal Children Hospital in Melbourne for medical management of epilepsy and pre-surgical evaluation of patients for epilepsy surgery. 
Dr. Ravat has authored various book chapters and has publications in several articles in national and international journals.
She is often invited as a speaker in many national and international conferences on the subject of epilepsy. 
Dr. Ravat has also played a role of Principal Investigator in multiple international trials.
She also holds the crucial position of Vice president in Mumbai Chapter of Indian Epilepsy Association. She is part of an Executive Committee of ILEA and Indian Epilepsy Society. 
She is a member of Board of Superspecialty subjects in Maharashtra University of Health Sciences and has been a part of task force for International League against Epilepsy ILAE.