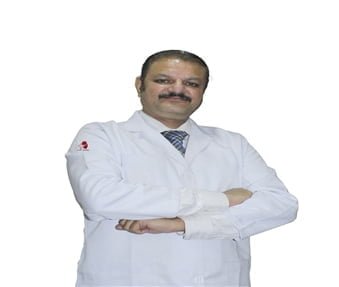 Medical Oncologist Director MBBS, MD, DNB, DM, Noida, India Works at Metro Hospital & Cancer Institute, Preet Vihar, New Delhi | Metro Hospital and Heart Institute, Noida Sector 12 30 years of experience
Dr. Puneet Gupta is a medical oncologist having more than 30 years of expertise.
Services provided by him includes Cancer Screening (Preventive), molecular target therapy, Adult Solid Cancer Therapy, Adult Malignant Haematology, Concurrent Chemo target Radiation Therapy, etc.
He has pursued MBBS from Himachal Pradesh University, 1988.
He did MD from Utkal University, Orissa, India, 1992, and DM (Medical Oncology) from The Tamil Nadu Dr. M.G.R. Medical University, Chennai, 1996.
He completed DNB (Radiation Oncology) from National Board of Examination, Mumbai TMH Center, 1994.
Dr. Puneet Gupta is fluent in English, and Hindi.