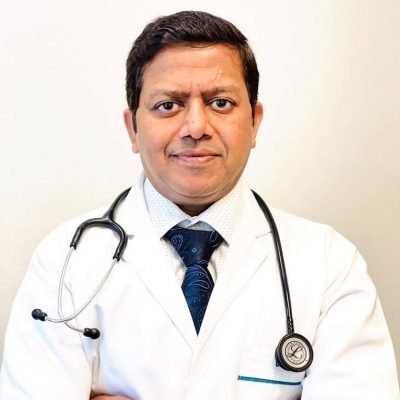 Dr. Puneet Agarwal is a Neurologist with experience of 21 years.
He is the pioneer of initiating Sonothrombolysis in patients suffering from severe stroke in North India as well as in Max Hospital.
He is among the first few doctors in India to have studied Inflammatory Genes in Stroke Patients and IV Valproate in Status epilepticus.
Besides, he offers treatment for Cerebrovascular Disease, Epilepsy, Multiple Sclerosis, Movement Disorders, Nerve Disorders, Thrombotic Diseases, Strokes, Snoring and Sleep Disorders.
He takes keen interest in teaching and has been appointed as thesis guide to PhD students of IIT Delhi on Brain Wave Signal Processing in various cases of brain disorders.
He is also a guide for Thesis and Research Project of DM (Neurology) and MD (Medicine) students.
He received the Health Excellence Award in Jan 2017 in Neurology for "best Neurologist Delhi, India".