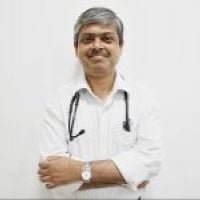 MBBS, MD (General Medicine), DNB (Nephrology), DM (Nephrology), 12 years of Experience
Working as A Senior Consultant Nephrologist at RTIICS for the last 12 years with experience of probably the Highest Number of Renal Transplantation including Re-Transplantant (Second and Third Transplantation), ABO Incompatible Transplantation, Deceased Donor Transplantation, Swap Transplantation in the country.
He has handled numerous complex medical cases and is known for attention to detail, accurate diagnosis, and treating patients with empathy.
He  is an active member of the Indian Medical Association.