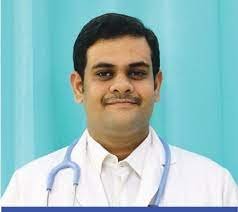 15 years of experience, Medical Oncologist Consultant MBBS, Diploma, MD, , , DM, Chennai, India
Dr. Prasad E is a coveted Medical Oncologist with experience of more than 15 years.
He offers treatment for Head and Neck Tumor, Lung Cancer, and Giant Cell tumor etc.
He is also very proficient in performing Cancer Surgery, PICC Line Insertion.
He has won several awards.
He has also received several travel grants.