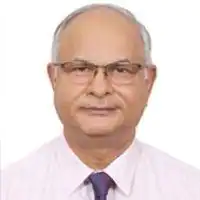 Orthopaedic and Joint Replacement Surgeon Hip Surgery, Knee Surgery, Chairman MBBS, MS, MCh, Fellowship, New Delhi, India Works at Indian Spinal Injuries Center, New Delhi 25 years of experience
Dr. Pradeep Sharma is one of the best Joint Replacement Surgeons with experience of 40+ years in Joint Replacement & Joint Reconstruction Surgery.
Active participant and Faculty to many major Orthopaedic meetings nationally and has to his credit fellowships from UK.
Brings along with him colossal experience in dealing with routine trauma, management of infections, diseases involving the skeleton, tumour resections, and bone grafting techniques. 
Expertise are scoliosis surgery, surgery in CDH, Perthes' disease, cerebral palsy, limb lengthening procedures, dissectomies and lumbosacral fusions to name a few.
He is an active member of the renowned Indian Orthopedic Association.