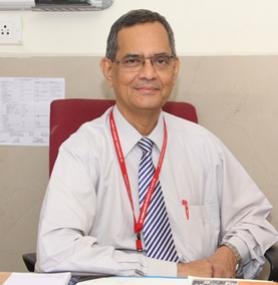 Orthopaedic and Joint Replacement Surgeon Senior Consultant MCh, DNB, Diploma, MBBS, Chennai, India Works at Sri Ramachandra Medical Centre, Chennai 38 years of experience
Dr. P. V. Vijayaraghavan is an Orthopaedist having more than 38 years of expertise.
Services provided by him includes Joint Replacement & Complex Trauma, Major Fractures, Brachial Plexus Avulsion, Injury or Fracture of the Hip Joint, Rheumatoid Arthritis, Brachial Plexus Injuries, Osteonecrosis, Bone Tumor in the Hip Joint, and many more. 
Dr. Vijayaraghavan graduated from the prestigious Maulana Azad Medical College in 1976 with a bachelor's degree in medicine. He graduated from the University of Madras with a Diploma in Orthopedics in 1979. He has also passed the National Board of Examination's DNB in orthopaedics. Dr. Vijayaraghavan graduated from the University of Liverpool with an M.CH. in orthopaedics. He received a diploma for successfully completing the Fulbright scholarship programme in 2015. 
He has also completed a course in Computer-Assisted Orthopedic Surgery in Australia.
He belongs to the Indian Orthopaedic Association, Orthopaedic Association of South Indian States, Tamil Nadu Orthopaedic Association, Indo German Orthopaedic Foundation, Paediatric Orthopaedic Society of India, Indian Medical Association, and District Official Rotary International.
Dr. P. V. Vijayaraghavan is fluent in Tamil, and English.