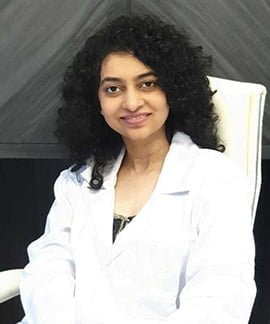 Gynaecologist and Obstetrician Consultant DGO, MBBS, Mumbai, India Works at Apollo Fertility, Navi Mumbai 18 years of experience
Dr. Nikita Lad Patel is a Gynecologist with more than 18 years of expertise in this field.
Services provided by her includes high-risk obstetric practice, infertility, hystero-laparoscopic surgery, sonography, IVF management, and many more. 
Dr. Nikita Lad Patel received her MBBS from University of Mumbai, Mumbai, 2003 and DGO – CPS, Mumbai, 2005.
She holds a fellowship in Reproductive Medicine.
She has been honoured to be invited to speak at many regional and national conferences on various refined and pragmatic methods to fertility control and ways to overcome various problems by fraternity, and she has served as a speaker, moderator, and judge.
Dr. Nikita is a member of the Mumbai Obstetrics and Gynaecological Society (MOGS), The Federation of Obstetric and Gynaecological Society. (FOGSI), Indian Association of Gynaecological Endoscopist (IAGE), Association of Fellow Gynaecologists (AFG) and Indian Society for Assisted Reproduction (ISAR).
She is registered with 2003020676 Maharashtra Medical Council, 2003.
Dr. Nikita Lad Patel is fluent in English, and Hindi.