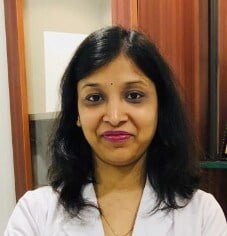 Infertility Specialist Senior Consultant Diploma, FRCOG, MBBS, New Delhi, India 12 years of experience
Dr Neha Gupta is an acclaimed and sought after Infertility expert and Laparoscopic Surgeon practising in New Delhi.
Her special interests are Poor responders in IVF, Repeated implantation failures in IVF, Repeated pregnancy losses, High-risk pregnancies, Laparoscopic Surgeries, IVF with PGS, and PCOD/PCOS Management.
She has received a certificate in Laparoscopic Sterilization Training from the Ministry of Health & Family Welfare Safdarjung Hospital, New Delhi and a certified Laparoscopic Training from Joseph Nursing Home, Chennai.