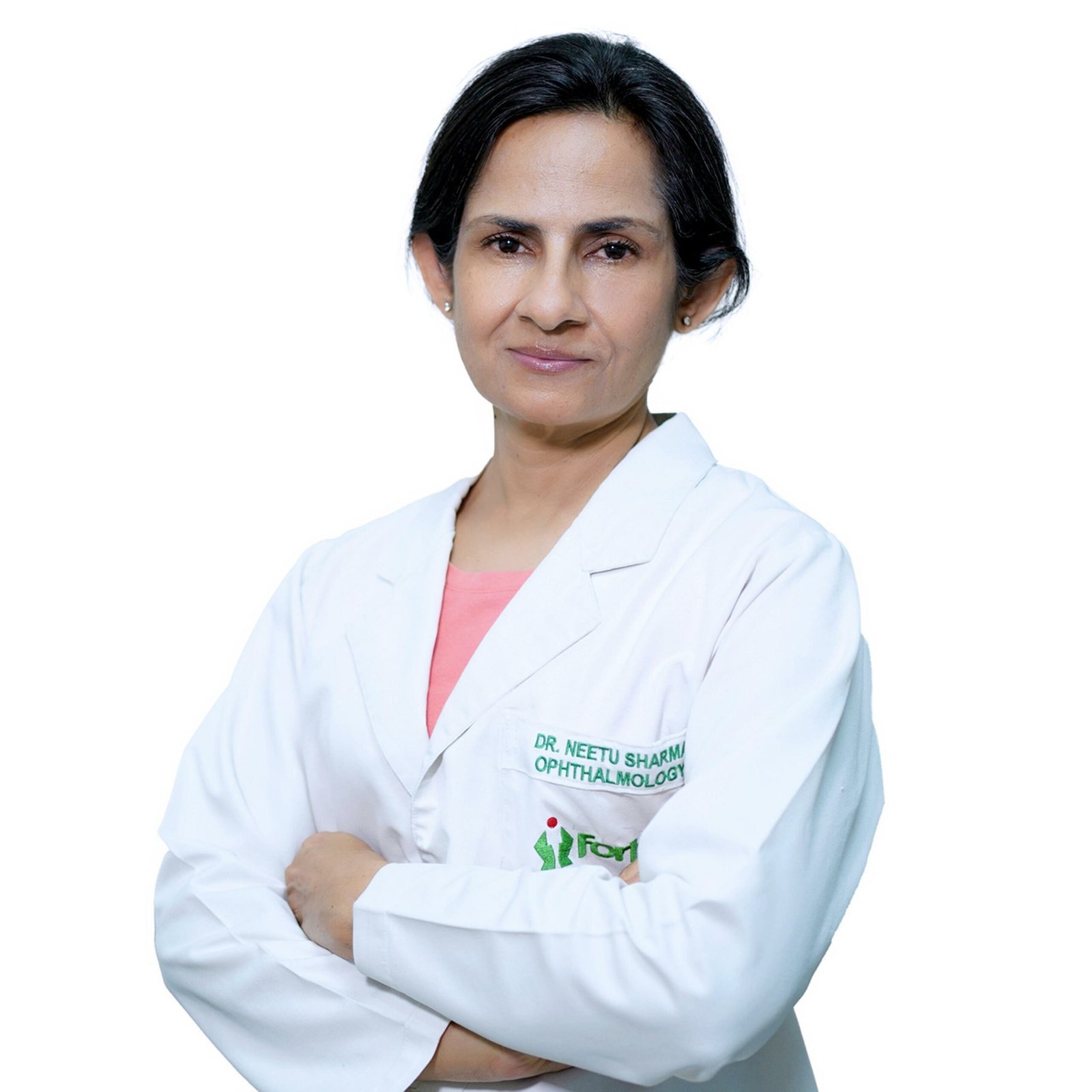 Ophthalmologist Cataract Surgeon, HOD Fellowship, MS, MBBS, Noida, India Works at Fortis Hospital, Noida 25 years of experience
Dr. Neetu Sharma is an Ophthalmologist with 25+ years of experience.
She has performed an unprecedented number of ocular surgeries with excellent visual outcomes.
Her expertise includes Micro-incision cataract surgery with Lens implant, Glaucoma, Lasik & Pediatric Ophthalmology.
She has trained over 200 practicing eye surgeons from India, UK, USA and the Middle East in the latest techniques of cataract surgeries and implants.
She has played a major role in the ophthalmology department of ICARE Eye Hospital & Post Graduate Institute which led it to 10,000 surgeries.
Dr. Sharma achieved expertise in Phacoemulsification with implant in 1998.
She did her fellowship in advanced techniques of cataract surgery with lens implant at L.V. Prasad Eye Institute, Hyderabad and completed her Contact Lens Training Program at Venu Eye Institute, New Delhi in 1996.