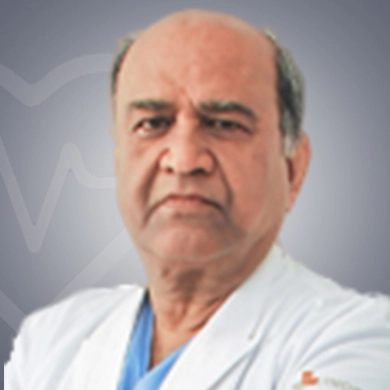 Urologist Chairman MBBS, MS, MCh, Gurgaon, India Works at Medanta - The Medicity, Gurgaon 40 years of experience
Dr. Narmada Prasad is one of the most renowned Urology surgeons of India.
Contributed immensely to the growth of the sciences of Urology both at National and International Level
Performed more than 20,000 operations for various urological diseases.
Pioneer and renowned surgeon who started robotic surgery in Urology in 2006 at All India Institute of Medical Sciences, New Delhi.
Performed the largest number of robotic surgeries in India in his specialty till date.
He has acquired fellowship from National Academy of Medical Sciences in 1988.
Received prestigious awards such as Padamshree by Government of India (2007), Dr. B. C. Roy National Award by Medical Council of India (2005)
Dr. Prasad was appointed as Chairmain at Academics and Research Division, Urology, Medanta Institute of Kideny and Urology at Medanta the Medicity.