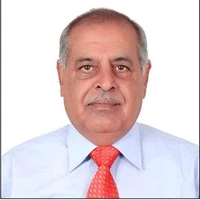 Orthopaedic and Joint Replacement Surgeon
Dr. Narender Kumar Magu is Pioneer in "Hip Preservation/Reconstruction/Proximal Femoral Osteotomies" in the management of various hip disorders and "Pelvi-Acetabular Fractures".
The doctor's academic part was focused on establishing the Super-Specialty of "Hip Preservation" at Pt. B. D. Sharma Post Graduate Institute of Medical Sciences, Rohtak, Haryana (India).
The Surgical technique invented by "Magu et al" has now been included in the Orthopaedic reference book "Campbell's Operative Orthopedic Surgery" "Fractures and Dislocations in Children" in ST Canale, JH Beaty, vol 2. The twelfth edition published by Mosby Philadelphia: Elsevier.