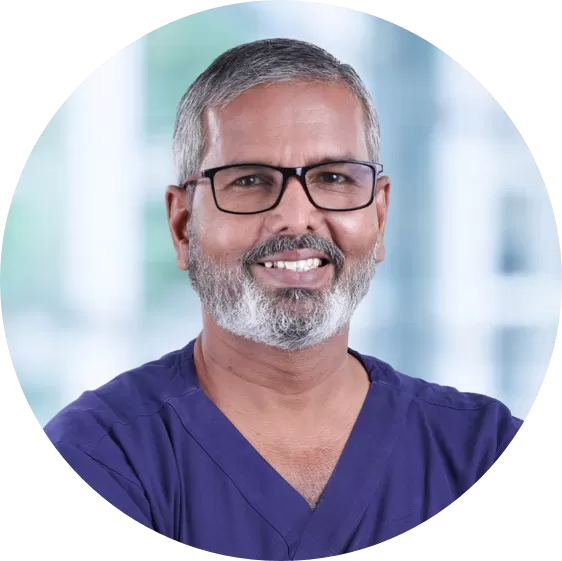 Urologist and Renal Transplant Specialist with 21+ years of experience
Dr. Muthu Veeramani is a renowned Urologist and Laparoscopic Surgeon, with a rich experience of more than 21 years.
He has expertise lies in the Chronic Kidney Disease ( CKD ), Kidney Stone Treatment, Acute Renal Failure, Endoscopic Surgery, Colonoscopy, Urinary Incontinence (Ui) Treatment, Vasectomy, Kidney Stone Treatment, Ureteroscopy (URS), etc.
His area of interest are Endo Urology / Laparoscopy Advanced / Robotics, Renal Transplantation (Lap Donor Nephrectomy), URO Oncology, Pediatric Urology, and Vascular Access Surgery.