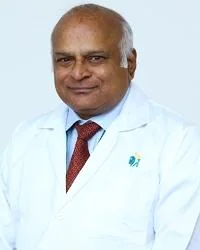 Urologist Senior Consultant with 15+ years of experience
Dr. Murali Venkatraman is a urologist with 39+ years of experience.
He has completed his MS in merit from University of Bombay and has received Prof. Chinnaswamy Gold Medal MCH urology.
Dr. Venkatraman has presented 24 National papers.
He is a member of Tamil Nadu Medical Council, Madras Urological Association, Urological Society of India and Peritoneal Dialysis Society of India.