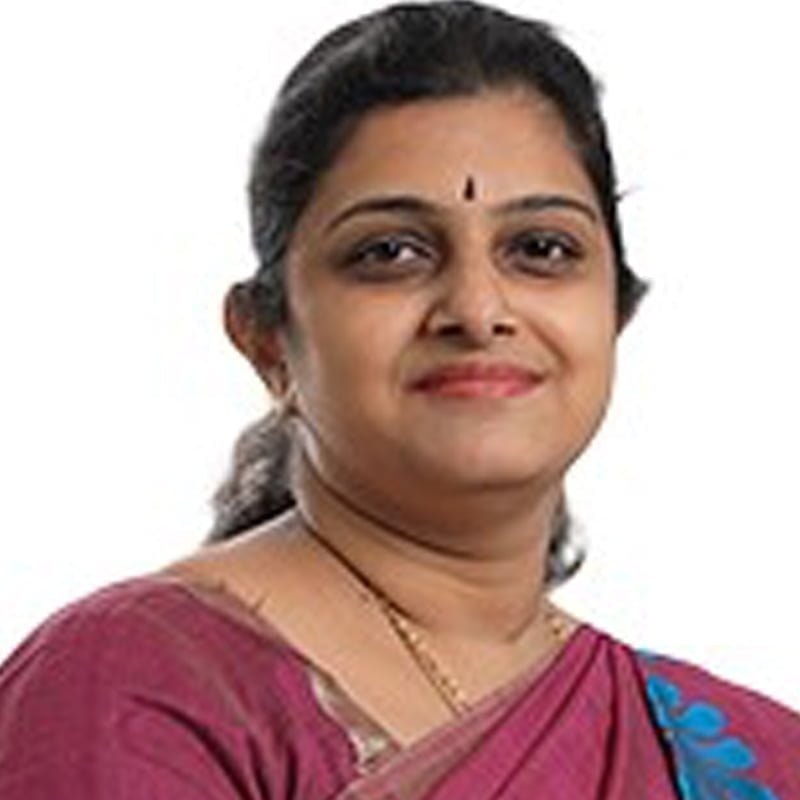 Gynaecologist and Obstetrician Senior Consultant MRCOG, DGO, MBBS, Chennai, India Works at Rainbow Children's Hospital & BirthRight by Rainbow, Chennai 15 years of experience
Dr. Mathangi Rajagopalan is a Senior Consultant – Obstetrics & Gynecology practicing at BirthRight By Rainbow Hospitals, Chennai.
She is a renowned name in the field of Obstetrics and has more than 15 years of experience, with extensive international exposure.
After her MBBS from Madurai Medical College, she completed her DGO from Madras Medical College in 2003 and went on to pursue higher training in UK with a focus on enriching her obstetric skills and attained her MRCOG (Royal College of Obstetrics and Gynecologists) in 2006.
Previously, the doctor has worked in various maternity units of repute in the UK like Nevill Hall Hospital and Royal Gwent Hospital for 7 years.
She has been instrumental in organizing the labor ward and setting up the unit in Birthright, Chennai.
She has vast experience in high-risk pregnancy care and works with medical sub-specialists to provide excellent antenatal care.
Her main areas of interest are dealing with medical problems in pregnancy like diabetes, hypertension, and previous pregnancy loss.
Being passionate about providing high rates of normal delivery, she has good success even with normal delivery after Cesarean section (Vaginal birth after Cesarean section VBAC). 
She is also keen on providing systematic and ethical treatment for infertility. 
She possesses an excellent clinical acumen and her pleasing personality has gotten her a good review among her patients.