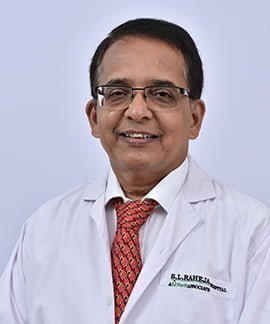 Neurosurgeon Consultant MCh, MBBS, Mumbai, India Works at S. L. Raheja Hospital, Mumbai 41 years of experience
Dr. Mahesh Chaudhari is a neurosurgeon with 41+ years of experience.
He has been associated with hospitals across Mumbai and Japan.
He completed his MBBS from Government Medical College, Mumbai, 1978 and MCh from Government Medical College, Mumbai, 1983.
His areas of expertise includes Skull Base Tumors, Sterotaxic Biopsies, Endoscope assisted transphenoidal pituitary tumor surgery, Microsurgical excision of brain Tumors, preservation of Facial nerve and hearing in Acoustic Neuroma surgery and Microvascular Decompression for cranial nerves in neuralgias.