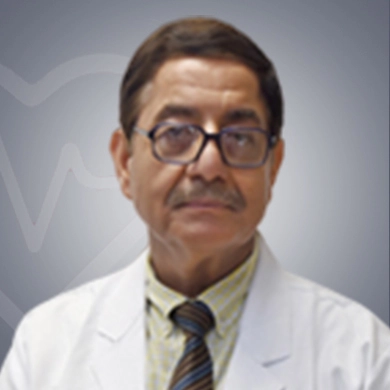 Dr. (Lt. Gen) Prem P Varma
Nephrologist HOD MBBS, MD, DM, New Delhi, India Works at Primus Super Speciality Hospital, New Delhi 28 years of experience
Dr. (Lt. Gen) Prem P Varma is a renowned Nephrologist with a thriving experience of 28+ years.
He has been honored with Ati Vishisht Seva Medal, Sena Medal and Vishisht Seva Medal by the President of India.
Additionally, he was awarded 'NBE Alumnus Award' in 2014 for outstanding contribution of Nephrology Community.
He has 1000+ renal transplants and over 1000 kidney biopsies., and he superannuated from Indian Army after serving for 27 years and attaining the rank of Lt General.
He was the Honorary Surgeon of India's President from 2014-2015.
He has published more than 60 articles, contributed 11 chapters in text books and 200 presentations.
Dr. Varma did Fellowship in Massachusetts General Hospital (Boston), Emory Hospital (Atlanta) & Toronto General Hospital (Toronto).