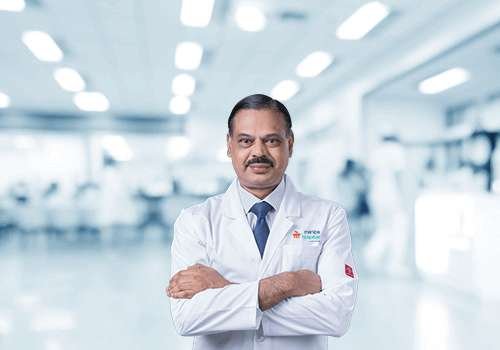 Dr. (Lt Gen) CS Narayanan
Neurologist Head of Department DM, MD, MBBS, New Delhi, India Works at Manipal Hospitals Dwarka, Delhi 40 years of experience
Dr. CS Narayanan is a renowned consultant in Neurology with a rich experience of as many as 40 years.
His key areas of interest include sciatica pain treatment, brain mapping, CSF shunt, VP Shunt, laminectomy, multiple sclerosis, and many more.
He was awarded the Vishisht Sewa Medal for distinguished service, by Hon'ble President of India three times in 2009, 2014, and 2015.
He was also appointed as Honorary Surgeon to the President of India on 25th July 2017.
He presented a report on the implementation of Telemedicine of soldiers in remote combat posts of the Armed Forces to Hon'ble President of India on 7th April 2017.
Currently, he is a member of Medical Council of India, Neurological Society of India, Indian Academy of Neurology, and Delhi Neurological Association.