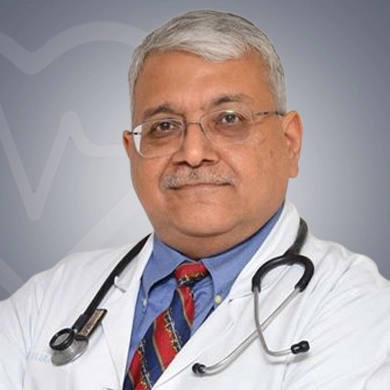 ENT Surgeon Senior Consultant MBBS, MS, New Delhi, India Works at Apollo Spectra Hospital, New Delhi 30 years of experience
Dr. Lalit Mohan Parashar is an eminent ENT Surgeon with experience of more than 30 years.
Professionally, he is associated with the Indian Rhinology Society, Association of Otolaryngologists of India (AOI), and Indian Medical Association (IMA).
He has expertise in the Functional Endoscopic Sinus Surgery, Tonsillectomy By Coblation,'Cold'&' Hot', Nasal & Septal Surgeries, Cochlear Implant Surgery, Obstructive Sleep Apnea Surgery( Coblation Assisted VPPP), Microsurgery of Ear & Mastoids, Diagnosing and performing snoring, Salivary gland, and The reconstructive middle ear and functional endoscopic sinus surgery.
Dr. Lalit has done an advanced course in hearing aid technology from Tinitus Institute, Copenhagen, Denmark, in 2009.
He has received award national talent search scholarship (NTS).