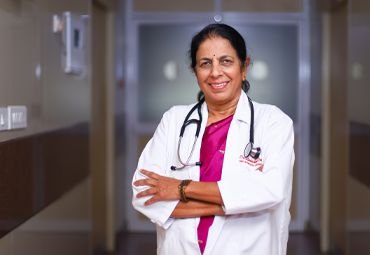 Gynaecologist and Obstetrician Head of Department MD, MBBS, Chennai, India Works at Billroth Hospital, Chennai 42 years of experience
Dr. Lakshmi Devarajan is an Obstetrician and Gynecologist with more than 42 years of expertise.
Services provided by her includes Balance Exercises, Health Checkup (General), Men and Women Wellness Screening and Chickenpox Treatment, and many more.
In 1972, she earned her MBBS from Stanley Medical College and Hospital in Chennai, and in 1976, she earned her MD in Obstetrics and Gynecology from the University of Delhi.
She is a member of Indian Medical Association (IMA) and Endoscopic association.
She is registered with 22024 Tamil Nadu Medical Council, 1972.
Dr. Lakshmi Devarajan is well-versed in the most recent breakthroughs in her field of practise and is capable of addressing situations involving general practitioners, gynaecologists, and obstetricians.
Dr. Lakshmi Devarajan is fluent in Tamil and English.