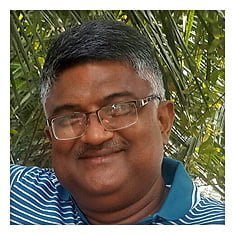 ENT Surgeon Senior Consultant DNB, MS, MBBS, Kolkata, India Works at AMRI Hospitals, Saltlake 30 years of experience
Dr. Kaushik Kumar Das is a renowned ENT Surgeon, based in Kolkata having extensive 30+ years of experience.
His expertise lies in Hearing Deficiency Assessment, Ear Drum Repair, Phonosurgery, Laryngoscopy, Nasal Endoscopy, Ear Micro Surgery, Microsurgery of the Larynx, Otoplasty, Rhinoplasty, Surgery Of The Facial Nerve, Surgery for Snoring, Cancer Surgery, Laser Surgeries for Head and Neck Lesions, etc.
Dr. Das has completed his M.B.B.S from N.B.MC, North Bengal University, Darjeeling, followed by M.S in Otorhinolaryngology from NRSMC, Calcutta University. Later he did DNB and Fellowship from the reputed Radcliffe Infirmary, Oxford, UK.
Under his credit, there are numerous national and international publications and he is actively invited as a guest speaker in scientific meetings, CME's, worldwide conferences to talk about Ear, Nose, and Throat disorders.