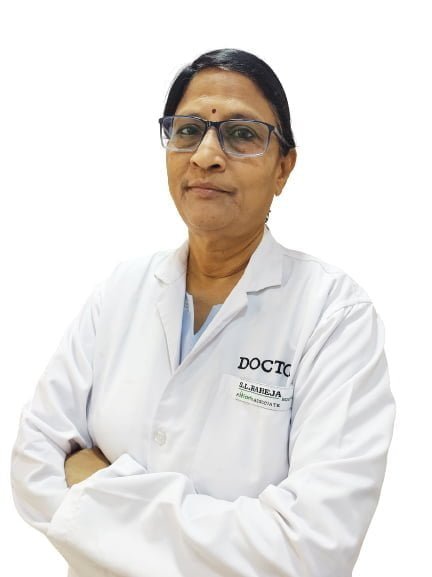 ENT Surgeon Senior Consultant MBBS, MS, Mumbai, India Works at S. L. Raheja Hospital, Mumbai 41 years of experience
Dr. Juthika Sheode is a respected ENT/Otorhinolaryngologists with a successful career of 41+ years in the field.
She is a professional member of the A.O.I. of India, Consultant Association Mumbai, and Indian Medical Association (IMA).
She has recieved a Gold Medal in DORL, 1982, and Common Wealth Medical Fellowship, 199.
She completed her MBBS and MS – ENT from the University of Mumbai in 1978 and 1982 respectively. She also has a DORL (ENT) from the College of Physicians & Surgeons, Mumbai – 1982
Dr. Sheode treats various medical conditions like Otoneurology, Pediatric ENT, Audiology, Nasal Surgery, Audiometry, Endoscopic Surgery, Speech Assessment.
She has written several articles and research papers in national publications and participated in conferences as well.