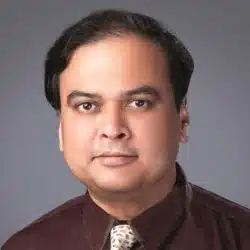 Dr. Joydeep Banerjee Chowdhury
Orthopaedic and Joint Replacement Surgeon Shoulder Surgery Principal Consultant FRCS, MBBS, Kolkata, India Works at AMRI Hospitals, Saltlake 28 years of experience
Dr. Joydeep Banerjee Chowdhury is a renowned Orthopedic Surgeon, based in Kolkata with extensive 28+ years of experience.
His expertise lies in Hip replacement surgeries, knee replacement surgeries, knee arthroscopy, ACL reconstruction, shoulder surgery, and in the management of Osteoarthritis, Rheumatoid Arthritis, Cubital Tunnel Syndrome, Tennis Elbow, Ligament Injuries to the Knee, etc.
Dr. Banerjee is a member of the American Academy of Orthopaedic Surgeons, Indian Medical Association, Indian Orthopedic Association, West Bengal Medical Council, etc. He has successfully operated over 400+ joint replacement surgeries with minimal complications.
Under his credit, there are both national and international publications and he is actively invited as a guest speaker in scientific meetings, CME's, worldwide conferences to talk about Orthopedic Surgeries.