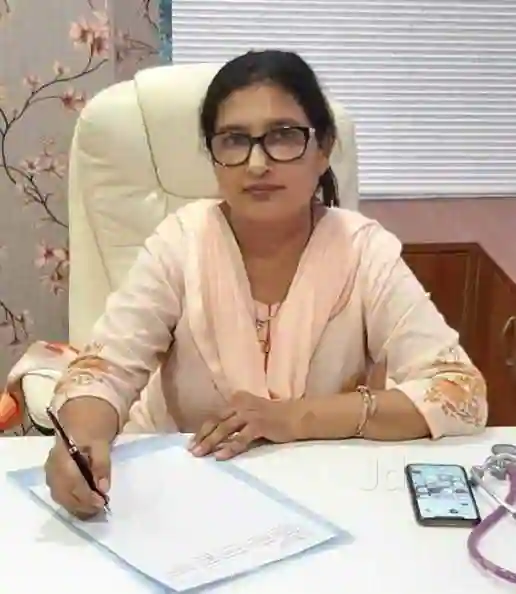 Gynaecologist and Obstetrician Consultant Diploma, DNB, DGO, MS, MBBS, Mumbai, India Works at Apollo Spectra Hospital, Mumbai 20 years of experience
Dr. Ila Tyagi is a highly educated, skilled and experienced Gynecologist and Obstetrician with +20 years of experience in the field of women's reproductive health. 
She is a member of The Lion's Club.
Dr. Tyagi completed her MBBS again from the University of Poona in 1991, followed by MS from the University of Poona in 1993. She then did her diploma in obstetrics & gynecology (DGO)  in 1995, followed by a Diplomate of National Board (DNB) qualification in 1997. She has also completed her diploma of the faculty of family planning in 2000.
She is among the few OBGYNs to have received certifications in IUI, laparoscopic surgeries & ultrasonography by The Federation of Obstetric and Gynaecological Societies of India. Her significant contribution has been working in specialised clinics treating menopause, infertility and high-risk pregnancies. She is interested in oncology and laparoscopic surgeries. 
Dr. Tyagi is an expert OBGYN who treats conditions of the female reproductive system and pelvic region, menstrual problems, offers pre- and post-pregnancy care, and treatment for ovarian cysts. She performs abortion (medical termination of pregnancy,assisted hatching,Cesarean section,child immunization services,diet plan for during and after pregnancy, endometriosis treatment,finding donor options and finding donor egg. Her treatments have a success rate of 55% in In Vitro Fertilization (IVF), 39% in IUI and 88% in surrogacy cases.
She has only few researched articles to her credit.