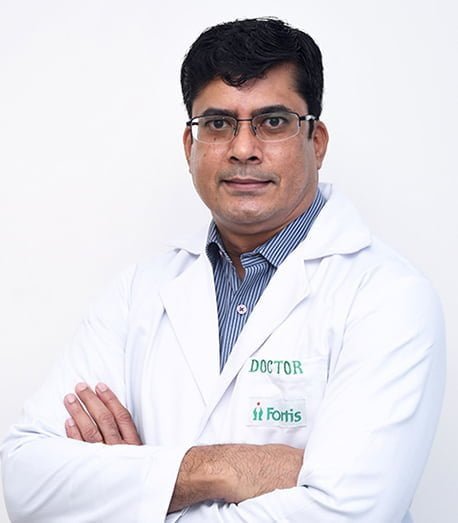 Neurosurgeon Director MBBS, Fellowship, Fellowship, Kolkata, India Works at Fortis Hospital (Anandapur) Kolkata 20 years of experience
With 20+ years of experience, Dr. GR Vijay Kumar is a notable Neurosurgeon in India.
He has received numerous awards for his excellence.
He specializes in all disciplines of Brain and Spine Surgery including Brain tumor surgery among adult, as well as pediatric and Neonatal, endoscopic surgery, microvascular decompression surgery Microdiscectomy, Degenerative disc disease, cervical disc lesions etc.
He is a member of the Neurological Society of India and the AO Spine Surgeons of India.
Dr. GR Vijay Kumar has several publications, journals and articles to his name.  
He has completed MBBS (1989) from Calcutta College, Kolkata, India.
He has done Fellowship (2001, Skullbase & Vascular Neurosurgery) from Louisiana State University Hospital, Shreveport, Louisiana, USA.
He did Fellowship (1998, Spinal Surgery) from  Ohio State University Hospital, Columbus, Ohio, USA.
Dr. GR Vijay Kumar is well-versed in Hindi and English.