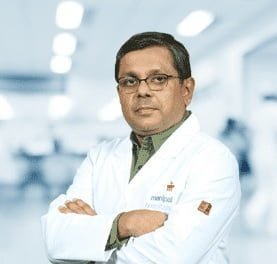 Dr. Debashish Dutta Majumdar
ENT Surgeon Consultant MBBS, MS, MRCS, 26 years of experience Bangalore, India
Dr. Debashish Dutta Majumdar is one of the best Otorhinolaryngologists with an experience of more than 26 years.
He has expertise in the treatment of Chronic sinusitis, Cleft lip and cleft palate, Deviated nasal septum, Drooping eyelids, Hearing loss, Swallowing disorder, Tinnitus, Tonsil or adenoid infection, Vertigo and dizziness, and  Voice disorders.
He is an expert of ENT Surgeries such as Myringotomy and pressure equalization (PE) tube placement, Surgery for snoring or obstructive sleep apnea (OSA), Thyroid Surgery, Tonsillectomy or adenoidectomy, Tracheostomy, and Tympanoplasty.
Dr. Debashish Dutta has several publications in international as well as national journals.