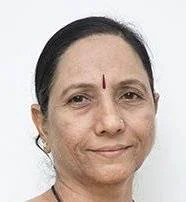 Interventional Cardiologist Consultant MD, MBBS, Mumbai, India Works at Global Hospitals, Mumbai 26 years of experience
Dr. Chhaya P Vaja is a renowned Cardiologist, practicing successfully for more than 26 years.
She offers treatment for Non- Invasive Cardiological Problems.
She possesses expertise in General Medicine
After graduating with MBBS from Mumbai University in 1985, she pursued MD in General Medicine in Mumbai University in 1992.